An intense 4 hour cannabis training for Missouri marijuana dispensary jobs, with certification test, to prepare you to work in a Medical Marijuana Missouri Dispensary.
We currently do not have any classes planned for Missouri until they create a medical marijuana program. Missouri will vote on three different Medical Marijuana initiatives THIS November – make sure you get out and vote!
Our class is 90% the same from state to state so, get our upcoming budtender training schedule and plan a road trip, or register with HempStaff to be notified when dispensary training is in your area.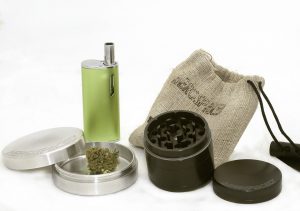 This is a Professional Training Course to teach you what you need to know about cannabis and your state's Cannabis Laws so that you can apply to work in a Medical Marijuana Dispensary. The material is presented in a fast paced, 4 hour course with a certification test meant to boost your resume and give you the knowledge you need to speak intelligently when you interview for an opening at a dispensary in the near future.
For those with no legal experience to put on a resume, training increases your chances of getting a job in the medical marijuana industry! On average, a Marijuana business owner gets over 200 resumes for every opening they post. With this training on your resume – you WILL stand out from the crowd!
The legislature is at a standstill regarding both medical marijuana and industrial hemp. In March, House Bill 437, a proposed medical marijuana bill, received a hearing before the Health and Mental Health Policy Committee. The legislation would allow patients with painful, incurable illnesses to be treated with medical marijuana. Currently, no further hearings of the House bill are scheduled.
Rep. Paul Curtman filed a bill that would legalize the cultivation of industrial hemp. Industrial hemp can be used to make paper, clothing, insulation, and many other products. The bill provides for monitoring and licensure of hemp cultivation and does not allow permits for anyone who has been convicted of a felony in the past 10 years or been convicted at any time of a state or federal felony for possession or distribution of a controlled substance. The industrial hemp bill passed 126-26 with bipartisan support, and the Senate's Agriculture, Food Production and Outdoor Resources Committee voted 5-1 to approve the bill. Unfortunately, regular session ended on May 12.
However, Missouri WILL vote on Medical Cannabis this November.  Three separate medical marijuana initiatives officially qualified for the state's November ballot. While all three measures seek to establish regulated medical cannabis systems in the state, two are proposed constitutional amendments and the third would be a statutory amendment. In Missouri, the top vote-getter generally prevails. But in this case, if votes for the statutory amendment exceed those for either of the constitutional measures—and one of the constitutional measures also passes—the fate of Missouri's medical marijuana law could be left up to the courts. In any case, with a majority of Missourians in favor of medical marijuana legalization according to polls, it seems highly likely that the state will push reform forward, unless advocates sufficiently tarnish each other's proposals in the public's eye. But what path they ultimately take in November—and beyond—is yet to be seen.
Some states call it a Budtender, Dispensary Agent, Pharmacy Technician or Patient Liaison. No matter what the title is, the job description is the same – it is the person that works behind the counter of a marijuana dispensary that helps patients meet their medicinal needs with medical marijuana. They are like the pharmacist of medical marijuana, helping to educate patients on the best product to help them relieve their ailments, and letting their patients know what the appropriate usage of that product is and the proper dosage to begin with
After passing the cannabis training for Missouri marijuana dispensary jobs HempStaff offers you a resume review to help you get your document looking the best that it can before you start sending it out for posted positions. And of course, when our recruiters are contracted to fill entry level dispensary agents or cultivation site workers, we review our student's resumes and contact them first!
When Dispensary owners need to hire employees to work in their medical marijuana dispensaries, they know our certified students are exactly what they are looking for in terms of initial knowledge of the job functions! HempStaff will be known as the go to company for cannabis training for Missouri marijuana dispensary jobs. We are the ONLY Dispensary Training Course that employs a Dispensary Manager with years of experience as their head trainer! We know the value of having our students able to ask questions that only someone with this much experience can actually answer.
Please Note: You can NOT put ANY illegal experience on your resume for a job in the medical marijuana industry! Unless you have experience working in a dispensary, this training will be what you can put on your resume to let employers know you have the knowledge and ambition they are looking for when selecting candidates to interview. It shows you have the motivation to obtain professional training in the subject of medical marijuana and truly desire to be the best MMJ Dispensary Employee you can be!
What you will learn in this cannabis training for Missouri marijuana dispensary jobs:
Laws and what to expect in Marijuana Dispensaries

How Medical Marijuana helps patients and the power of different cannabinoids and terpenes

Medical Marijuana and the symptoms that it can minimize or alleviate

All Medical Marijuana products that may be available and how to direct a patient to use them

How to recommend the appropriate Medical Marijuana dosage

How to greet new patients, interview them, understand their needs and recommend the most appropriate Medical Marijuana product and dosage to help them have a positive experience

The Endo-cannabinoid system: Learn how this little known system in your body uses the cannabinoids to help alleviate ailments

The main cannabinoids in cannabis (THC, CBD, CBN, etc) and what each can do for your patients

The ailments/diseases medical cannabis can be recommened for and which cannabindois / terpenes work best for symptoms associated with these diseases

How to manage Point of Sale systems, Inventory Systems and Security in the Cannabis Industry

A Day in the Life of a Dispensary Employee (Budtender)

Our trainer, with years of experience working in a medical marijuana dispensary, will teach you what you need to know to be a knowledgeable, compassionate and professional Medical Marijuana Employee in this new exciting industry.
Our trainer is flown in specifically to teach this class and has plenty of inside information on how this industry works! Learn from someone who has been working with medical marijuana for years! Since they work in the marijuana industry every day, they have the most current information and product knowledge. They have already gone through the growing pains of the Medical Marijuana program and start up in their home state, so you will learn what to expect from their first hand experience. This cannabis training for Missouri marijuana dispensary jobs will also have a question and answer session as well, so bring all your questions regarding Missouri marijuana dispensaries!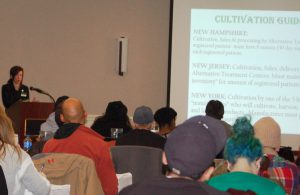 At the end of the cannabis training for Missouri marijuana dispensary jobs you will be given a 20 question certification test, that you must pass (75%) in order to get your HempStaff Certification. There is no state approved certification for Dispensary Training in ANY state yet, as it is still Federally Illegal, so this will be the best certification you can get! When clients come to us with open positions for their dispensaries, or even when you apply on your own, the hiring manager can be assured you have had the proper training – we have heard from many dispensary owners that our Certified Students are amongst the most knowledgeable they have interviewed / hired and they will look for those candidates first in their pile of resumes.
We know that laws are constantly updated in the early months of the MMJ program. That's why, once you take our professional training class, you are welcome to return to any future training session, based on availability, at no charge! The HempStaff Certification was created so that we can be sure that any candidate we send to our client for an interview is trained and qualified. In addition to any possible job openings through HempStaff, students are encouraged to list the HempStaff Certification and Training as education/professional training on their resume when applying for industry jobs on their own. Many of our students have used our network to search out their own opportunities and obtained jobs on their own, several dispensary owners have attended our classes as well – so we suggest business casual attire. There are many opportunities to explore once you are properly trained! Now is the time to get into this industry before it explodes nationally in the next couple years! As soon as Missouri has a medical marijuana program, we will setup cannabis training for Missouri marijuana dispensary jobs.