Click below to register and get emailed when training or job openings are in your area:
Click below to register if you are a licensed cannabis business looking for employees:
For Businesses
Looking for our Dispensary Training Classes?
Click Here to go to our Training Page, scroll down and select the class you would like to attend, then scroll to the bottom of the page for the order forms.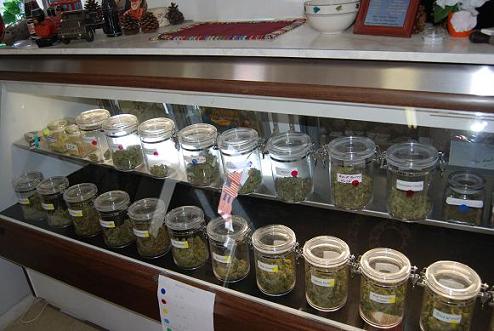 HOW DOES HEMPSTAFF HELP?
Do you have experience working in the legal marijuana industry and looking for the next step on your career ladder? Perhaps you are looking for your first entry level job?
As the industry continues to grow around this country, HempStaff is the first call new marijuana business owners make when setting up their shops. We specialize in putting the right candidate in the right position—a win-win for both employee and employer to fill those recreational or medical marijuana jobs. Our recruiters are currently working in 19 states and continue to add more as new initiatives and amendments pass. 2017 should be an exciting year as 8 states just passed new cannabis laws and we expect more on the horizon!
Marijuana industry position titles include:
Receptionist ~ Office Manager ~ Accounting Clerk ~ Budtender ~ Dispensary Technicians ~ AIC ~ Dispensary Managers ~ Trimmers ~ Site Workers ~ Master Growers ~ Extraction Specialists ~ Production Managers ~ Cannabis Chefs ~ Delivery Drivers
We do not collect resumes. When you register, if you have legal MMJ experience please mention it in the notes and provide a little background information that we can reference check quickly. If you do not have experience, we do suggest that you check out our Dispensary Training and Certification Classes if you wish to work in a medical marijuana dispensary. HempStaff will only refer candidates that we have trained (in states where we hold training classes) for new entry level positions in a medical marijuana dispensary. Follow the link to Register for one of our Medical Marijuana Dispensary Training Courses
The second question we ask is your area code. Due to the high volume of interest in the Medical Marijuana Industry, HempStaff does not post job openings on our site. Our recruiters will search through our database by zip code first, identifying potential candidates to contact, we will also look at the notes you post, so make sure you leave notes if there is something that makes you stand out – like past legal experience. Click on the Job Seekers button and fill out our form to be considered for future Marijuana Jobs.
HempStaff's Dispensary Training and Certification classes are professional training classes, taught by veterans of the industry. For those of you that have not yet worked in the industry, as we've mentioned before, training is one of the ways to get noticed. The class will give you an overview of the plant (seed to sale process), its medicinal makeup (Cannabinoids & Terpenes) and the products and consumption methods (other than smoking) that are now available. This class will assist the budtender in identifying the proper strain or product to relieve the patient's symptoms. Our Medical Marijuana Dispensary training you will help you perfect your general customer service and patient compassion skills that are needed to give the cardholder the best experience possible, even if they've never been in a Dispensary before. Above all else, the Dispensary Tech is responsible for properly educating the cardholder so that the best product can be purchased that will be best meet the patient's expectations.
For Marijuana Business Owners, we know how much time and effort you need to put forward to find that perfect employee that will stay with you for years – and we know you have so many things on your plate, however staffing is one of the items we are here to help you with. Our recruiters spend the time to review and verify every candidates resume. We pre-screen and pre-qualify before ever presenting them to you. Additionally, there is no cost if you elect not to hire one of our candidates.
How easy can we make this? Make one phone call to us, tell us what you need and then sit back and let us send you top notch candidate resumes for your review. With our team of Cannabis Industry recruiters and over 16,000 people in our database, we have the necessary resources to streamline the search, reducing the time needed to find your perfect candidate. You decide which resumes you like and decide who you want to interview. We'll take of the scheduling, sending you meeting confirmations –all you have to do is dial the phone to meet your next potential team member. Let our professional team find your new team member or your entire team for you. Click the Business Owners button above for more information on our Staffing Services.