05febAll DayPersonal Cannabis Cultivation TrainingPERSONAL CANNABIS CULTIVATION TRAINING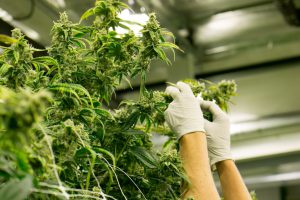 Event Details
Personal Cannabis Cultivation Training
A new course from HempStaff! HempStaff is offering a 5-hour Personal Cannabis Cultivation training that will result with a Certificate of Completion. This class will be held LIVE via an Online Webinar! This class is about growing the cannabis plant, ONLY in states where it is legal to do so.
Class held 11:00AM – 4:00PM EST on Saturday, February 5th, 2022 via LIVE Online, Interactive Webinar! 
Scroll down or Click here to purchase through Ticketbud

Personal Cultivation guidance has been the most requested class over the last seven years! With a brand- new trainer onboard that has over 10 years of commercial, caregiver and personal cultivation experience including stints in Mendocino California, Portland Oregon & even 2 years in Humboldt County, Chris has seen it all and is now hanging out with HempStaff
to help us, help you!
This class 5-hour beginner-grower class is being offered to adults, over the age of 21, to help you create a cannabis grow in states where it is legal to do so. This is an entry-level look into setting up and starting your own personal cultivation of less than 12 plants. Can't decide if you want to start with seeds or clones? We will review starting with both methods to see which works better for you. We will cover every aspect of the growing process including vegetation, flowering, trimming and pruning, cutting and curing.
We will provide the information necessary to help you choose what location is best for you indoor vs. outdoor. We will cover the equipment you need if you choose indoor like lights, grow containers, grow mediums, temperature controls (AC/Heaters/Fans) and digital temperature, humidity & pH gauges. We will cover the importance of steady airflow, pH controls, proper nutrients & water.
The class will provide best grow practices, pest management & plant health troubleshooting tips to get you on your way to producing your own organic medicine.
Have you always wanted to grow you own plants but didn't know where to begin? This is the class for you! You don't need a green thumb; you need the knowledge and practical advice that this course provides. Stop spending hundreds of dollars a month at the dispensary and start enjoying the fruit of your own labor.
HempStaff has been training nationwide for over 7 years. Since 2014, we have certified over 10,000 students. Our training staff have passion for the cannabis plant and compassion for the consumer. The team thrives on not only training candidates to go out into the industry and shine, and we are extremely proud to be advocates in our industry. We know that the world will always be full of opposition, but it is our goal, to change one mind a time with fact and education, Knowledge is Power!
This course is offered at only $199 early bird price, previous HempStaff students get $50 off that price!
Previous students can email us for their unique promo code.

Scroll down or Click here to purchase through Ticketbud
Not ready to purchase a training seat yet?  Register with HempStaff to be emailed about future training courses.