06novAll DayCannabis Dispensary Basic TrainingBASIC TRAINING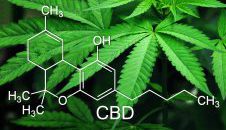 Event Details
Basic Cannabis Dispensary Training
Are you looking for a new job in the Marijuana Industry or her sister, the Hemp Industry? As essential workers, dispensaries and retail shops continue to open and expand offering new job opportunities every day! HempStaff offers a  3-hour basic training class that will help future candidates get the industry overview, plant and product knowledge and sales training necessary to work in a Marijuana Dispensary or CBD store.
Saturday November 6th – 11:00AM – 2:00PM EST 
ONLY $99! This Basic Cannabis Dispensary Training is offered via Zoom – a LIVE, Online, Interactive Webinar!

Passionate About the Plant? As an add-on, you can purchase the Advanced Cannabis 3-Hour Training Course –   for just $99!
Scroll down or Click Here to purchase through EventBrite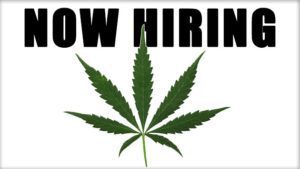 HempStaff Basic Cannabis Dispensary Training covers:
The Biology of the Plant – cannabinoids & terpenes

The Biology of the Body – the Endocannabinoid system

Overview of Day-to-Day Dispensary Operations

Overview of products and consumption methods available nationwide

Overview of dosing suggestions and advice

Includes a physical 30-page course manual
How will this course help you get a job in a Marijuana or CBD Dispensary?
Our instructors have over 5-years of Cannabis Experience. The goal is to share that knowledge and industry experience to help students, get their first job in the industry of their dreams!

Training Certification on your resume will get you noticed when you apply to a dispensary and lead to more interviews

The knowledge you learn in class allows you to speak intelligently and speak to points that dispensary managers want to hear, giving you a much greater chance of landing the job.

When HempStaff clients come to us looking for Budtenders, our trained students that live in their area, will be contacted first!

HempStaff, has certified over 10,000 students in 44 states since 2014. We are the "go- to" company for dispensary training.

Participating Students will all receive a Certificate of Completion.
Scroll down or Click here to purchase through EventBrite
Not ready to purchase a training seat yet?  Register with HempStaff to be emailed about future training courses.