14augAll DayCannabis Dispensary Manager TrainingDISPENSARY MANAGER TRAINING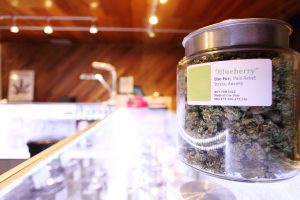 Event Details
Cannabis Dispensary Manager Training
A new course from HempStaff! HempStaff offers this 3 hour cannabis dispensary manager training, which is not state specific, with a certificate of completion. This class will be held LIVE via an Online Webinar! 
Class held 11:00AM – 2:00PM EST on Saturday, August 14th, 2021 via LIVE Online, Interactive Webinar! (Sept 25th click here)

Scroll down or Click here to purchase through EventBrite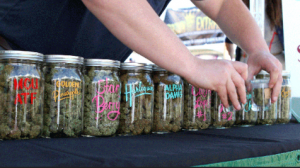 This class will outline the day to day responsibilities of a Marijuana Dispensary Manager, a Cannabis Dispensary Supervisor, a Provisioning Center Manager (California & Michigan) an Agent-in-Charge in Illinois or anyone who has been a manager in another industry looking to convert their skills to the Cannabis world!
This training will review each responsibility of the position including:
Opening & Closing Procedures
Product & Inventory Management
Sales Procedures & Cash Management
Safe storage of cash & products
Delivery Procedures
Staff Management & Training
Inspections & Law Enforcement Liaising
Several states are recommending or requiring their Dispensing Agents and Employees to have from eight to sixteen hours of annual Training. This three hour class will count towards that requirement.
HempStaff has been training nationwide for over 7 years. Since 2014, we have certified over 10,000 students. Our training staff have passion for the cannabis plant and compassion for the consumer. The team thrives on not only training candidates to go out into the industry and shine but we are extremely proud to be advocates in our industry. We know that the world will always be full of opposition but it is our goal, to change one mind at a time with fact and education, Knowledge is Power!
This course is offered at only $149 early bird price, previous HempStaff students get $50 off that price!
Previous students can email us for their unique promo code.
Scroll down or Click here to purchase through EventBrite
Looking for Basic Dispensary Training?  Click Here
Passionate About the Plant? Check out our Advanced Cannabis 3-Hour Training Course!
Not ready to purchase a training seat yet?  Register with HempStaff to be emailed about future training courses.