22febAll DayCannabis Training for Massachusetts Dispensary JobsWorcester, MAHilton Garden Inn Worcester, 35 Major Taylor Boulevard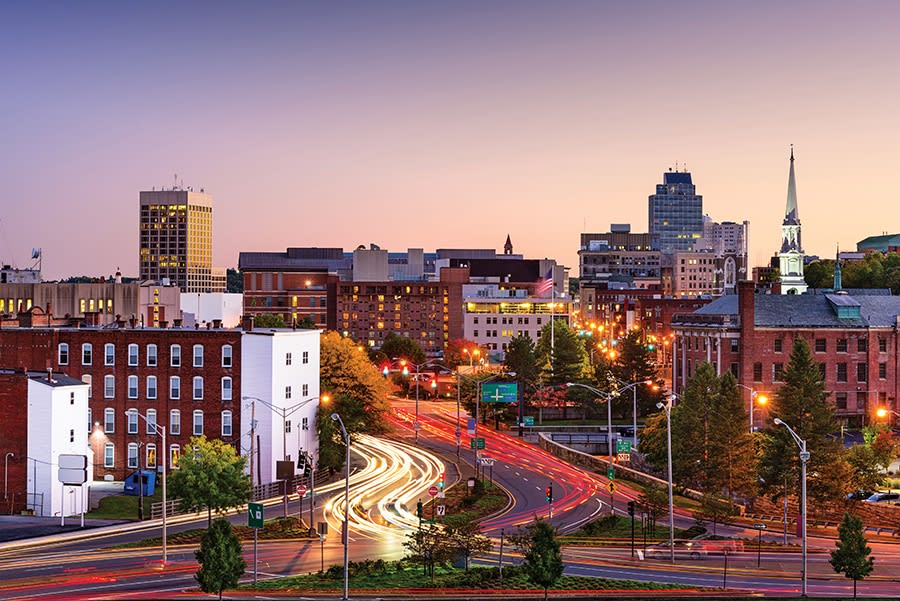 Event Details

An intense 4 hour Cannabis Training for Marijuana Massachusetts Dispensary Jobs, with certification test, to prepare you to work in a Marijuana Dispensary. Training is coming back to Massachusetts Feb 22nd, 2020 in Worcester this time!

Scroll down to purchase tickets or click here to purchase through EventBrite

Classes held 8AM or 1:30PM on 2/22/2020
$249 online in advance below or $300 cash at the door (if seats available)

Hilton Garden Inn Worcester
35 Major Taylor Boulevard
Worcester, MA 01608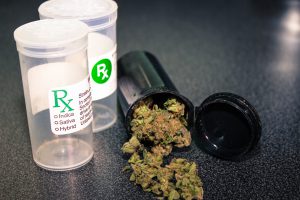 This is a Professional Training Course to teach you what you need to know about cannabis and your state's Cannabis Laws so that you can apply to work in a Marijuana Massachusetts Dispensary. You will be working with customers who are looking to use cannabis for some type of relief – even in the recreational market customers will need cannabis to help them sleep, relieve anxiety, reduce pain, etc. In this position and must understand all the type of cannabis products before you start assisting others. The material is presented in a fast paced, 4 hour course with a summary exam at the end to get your certificate of completion. The goal of this class is to help you understand the industry and the medication which will help boost your resume with the knowledge you need to speak intelligently when you land that interview for an opening at a dispensary in the near future.
For those with no legal experience to put on a resume, training increases your chances of getting a job in the marijuana industry! On average, a Marijuana business owner gets over 200 resumes for every opening they post. With this training on your resume – you WILL stand out from the crowd!
Many owners across the nation have taken our course, and they all agree – they will look for HempStaff trained employees first when interviewing for entry level dispensary employees – as they know our course gives them the cannabis knowledge to help them succeed.  Certainly not every business owner has heard of us, but all owners can agree that some training is better than no training.  Our course is there to help people get in the cannabis industry by giving them knowledge to get interviewed and speak intelligently during their interview, and we have done this with THOUSANDS of cannabis employees nationwide.
In Massachusetts, patients may possess no more marijuana than is necessary for the patient's personal, medical use, not exceeding the amount necessary for a sixty-day supply. Approved conditions include Cancer, glaucoma, HIV, AIDS, hepatitis C, ALS, Crohn's disease, Parkinson's disease, multiple sclerosis and other conditions as determined in writing by a qualifying patient's physician.
On Nov 8th, 2016 Massachusetts voted to legalize recreational marijuana.  It was expected to launch in July 2018, however there were several delays.  In November of 2018 the first recreational sales began in Massachusetts!
Sept 24, 2019 -Governor Charlie Baker today declared a public health emergency in response to confirmed and suspected cases of severe lung disease associated with the use of e-cigarettes and marijuana vaping products in the Commonwealth.  As of December 2019, the flower vaping product ban is lifted but cannabis cartridges are still not allowed to be sold.
Follow these links for more information on Massachusetts Cannabis Laws or Massachusetts Hemp Laws.
How will this course help you get a job in a Marijuana Dispensary?
1)  We offer a resume review, to get your resume looking exactly how cannabis business owners like it
2)  Training on your resume will get you noticed when you apply to a dispensary and lead to more interviews
3)  The knowledge you learn in class allows you to speak intelligently and speak to points the dispensary managers want to hear, giving you a much greater chance of landing the job.
4) When HempStaff clients come to us looking for Budtenders, our trained students, that live in their area, will have their resumes sent to the client first.
Some states call it a Budtender, Dispensary Agent, Compassion Care Technician or Patient Liaison. No matter what the title is, the job description is the same – it is the person that works behind the counter of a marijuana dispensary and here at HempStaff, we believe they need to be trained. They are the product specialists whose main responsibility is to be an expert on cannabis products. This person must be trained to work with cannabis consumers and help educate them on how cannabis can alleviate some of their symptoms. Dispensary agents must be able to not only work with cardholders on the products that may work best but also how to use these products and what the appropriate dosages should be.
After passing the Cannabis Training for Marijuana Massachusetts Dispensary Jobs, HempStaff offers you a resume review to help you get your document looking the best that it can before you start sending it out for posted positions. And of course, when our recruiters are contracted to fill entry level dispensary agents or cultivation site workers, we review our student's resumes and contact them first!
When Dispensary owners need to hire employees to work in their marijuana dispensaries, they know our certified students are exactly what they are looking for in terms of initial knowledge of the job functions! HempStaff is known as the go to company for Cannabis Training for Marijuana Massachusetts Dispensary Jobs. We are the ONLY Dispensary Training Course that employs someone with 3+ years of legal cannabis experience, including dispensary management experience, as their head trainer! We know the value of having our students able to ask questions that only someone with this much experience can actually answer.
Please Note: You can NOT put ANY illegal experience on your resume for a job in the marijuana industry! Unless you have experience working dispensary jobs in Massachusetts, this training will be what you can put on your resume to let employers know you have the knowledge and ambition they are looking for when selecting candidates to interview. It shows you have the motivation to obtain professional training in the subject of marijuana and truly desire to be the best MMJ Dispensary Employee you can be!
What you will learn in this Cannabis Training for Marijuana Massachusetts Dispensary Jobs:
Laws and what to expect in Marijuana Dispensaries

How Marijuana helps patients and the power of different cannabinoids and terpenes

Marijuana and the symptoms that it can minimize or alleviate

All Marijuana products that may be available and how to direct a patient to use them

How to recommend the appropriate Marijuana dosage

How to greet new patients, interview them, understand their needs and recommend the most appropriate Marijuana product and dosage to help them have a positive experience

The Endocannabinoid system: Learn how this little known system in your body uses the cannabinoids to help alleviate ailments

The main cannabinoids in cannabis (THC, CBD, CBN, etc) and what each can do for your patients

The ailments/diseases cannabis can be recommended for and which cannabinoids / terpenes work best for symptoms associated with these diseases

How to manage Point of Sale systems, Inventory Systems and Security in the Cannabis Industry

A Day in the Life of a Marijuana Massachusetts Dispensary Employee (Budtender)

Our trainer, with years of experience working in a marijuana dispensary, will teach you what you need to know to be a knowledgeable, compassionate and professional Marijuana Employee in this new exciting industry.
Our course manual was reviewed and revised in January of 2019 by a Diplomate of the American Academy of Cannabinoid Medicine, Dean's Professor of Cannabis Education at the Substance Use Disorder's Institute and teaches a cannabis certification course for physicians and pharmacists. He is also a cannabinoid research scientist in the Department of Biology at Wm Patterson U. Our trainer is from Colorado and was hired to specifically to teach this class and has plenty of inside information on how this industry works! Learn from someone who has been working with  marijuana for years! Since they work in the marijuana industry every day, they have the most current information and product knowledge. They have already gone through the growing pains of the Marijuana program and start up in their home state, so you will learn what to expect from their first hand experience. This Cannabis Training for Marijuana Massachusetts Dispensary Jobs will also have question and answer session as well, so bring all your questions regarding marijuana dispensaries!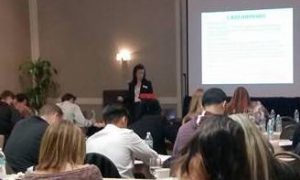 At the end of the Cannabis Training for Marijuana Massachusetts Dispensary Jobs you will be given a 20 question exam that you must pass with 75% in order to get your HempStaff Certification. There is no state approved certification for Dispensary Training in most states yet, as it is still Federally Illegal, but we believe training is essential in order to allow this industry to succeed and help our patients get the relief they need! When clients come to us with open positions for their dispensaries, or even when you apply on your own, the hiring manager can be assured you have had the proper training.  We have heard from many dispensary owners that our Certified Students are amongst the most knowledgeable they have interviewed / hired and they will look for those candidates first in their pile of resumes.
We know that laws are constantly updated in the early months of the MMJ program. That's why, once you take our professional training class, you are welcome to return to any future training session, based on availability, at no charge! The HempStaff Certification was created so that we can be sure that any candidate we send to our client for an interview is trained and qualified. In addition to any possible job openings through HempStaff, students are encouraged to list the HempStaff Certification and Training as education/professional training on their resume when applying for industry jobs on their own. Many of our students have used our network to search out their own opportunities and obtained jobs on their own, several dispensary owners have attended our classes as well – so we suggest business casual attire. There are many opportunities to explore once you are properly trained! Now is the time to get Cannabis Training for Marijuana Massachusetts Dispensary Jobs and get into this industry before it explodes nationally over the next couple years!
Scroll down to purchase a seat. Not ready to purchase a training seat yet? Register with HempStaff to be emailed about future training courses.
Save $50!
Promo Code: HempStaff
Valid Thru 1/31